Suspicious Object Tales: Munchy Madness
|
I had just locked up my bike in Naachlaot and headed across the street to the shuk on a recent Friday when the police cordoned it off due to a suspicious object at one of the bus stops.
Friday is a busy day at the shuk since the Sabbath is approaching. There are many natives as well as tour groups enjoying the sights and smells.
The entire event occurred over the course of five minutes and is documented with pictures below.
This is another reminder why Israel (or any other democratic, sane, and rights believing country) cannot give in or make excuses for terror.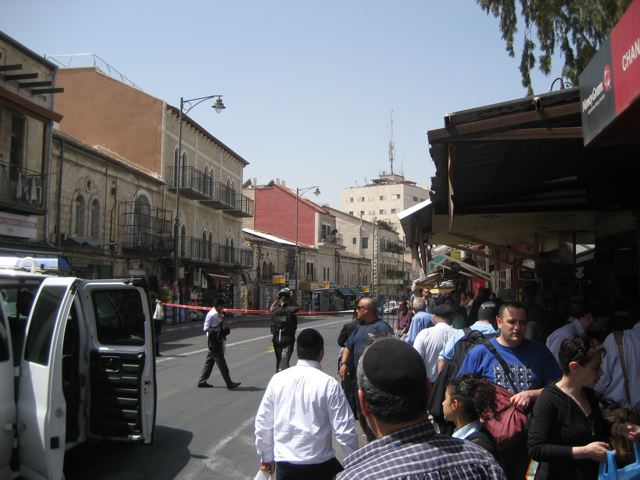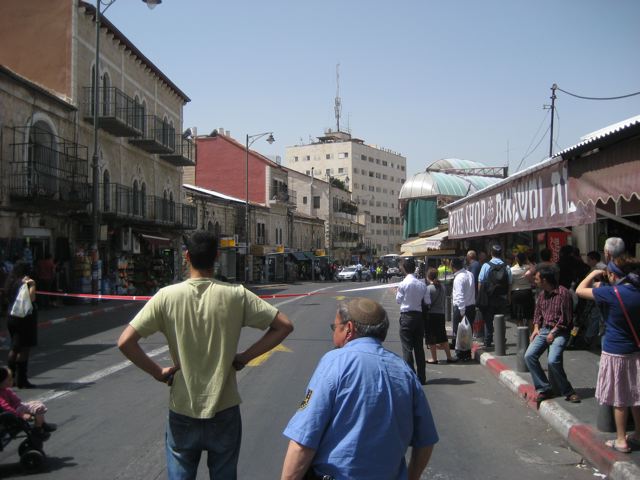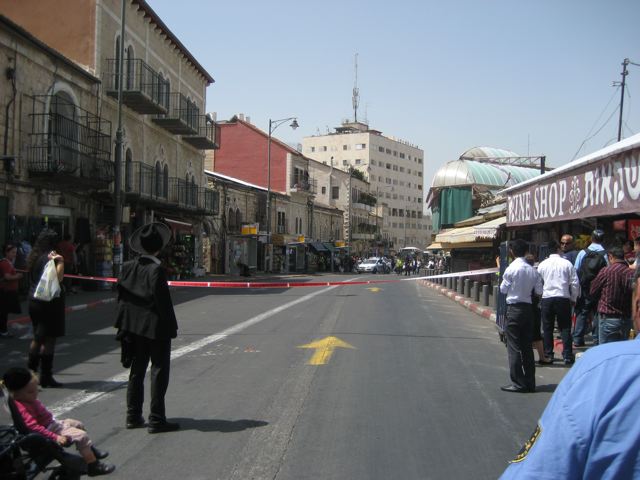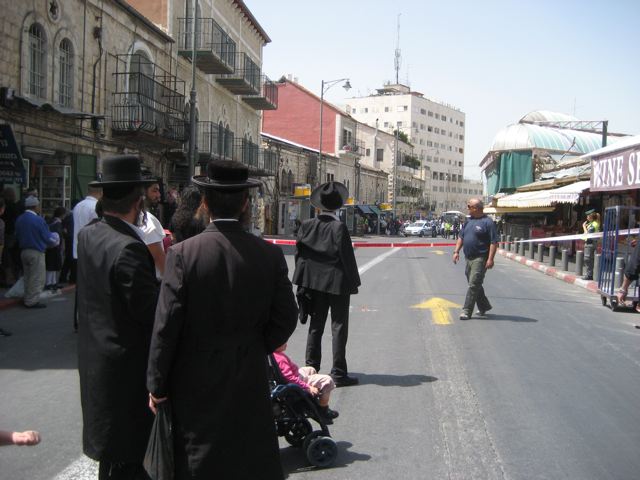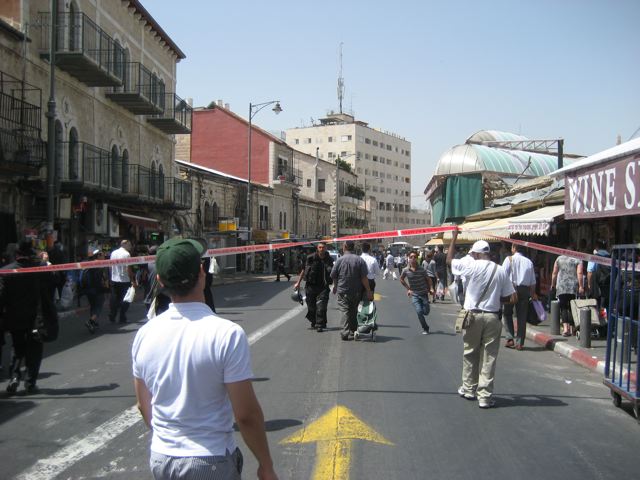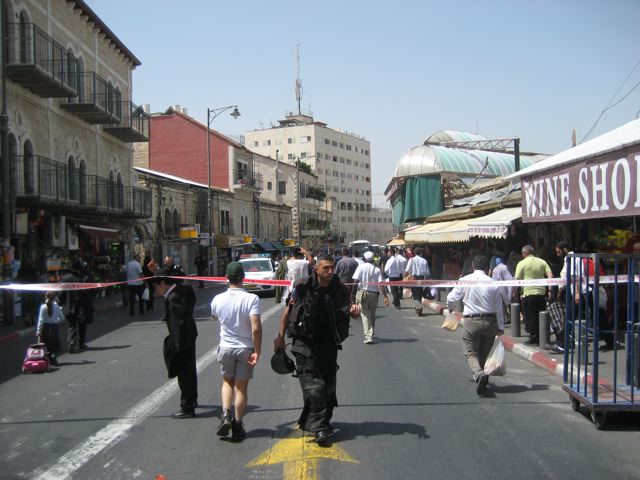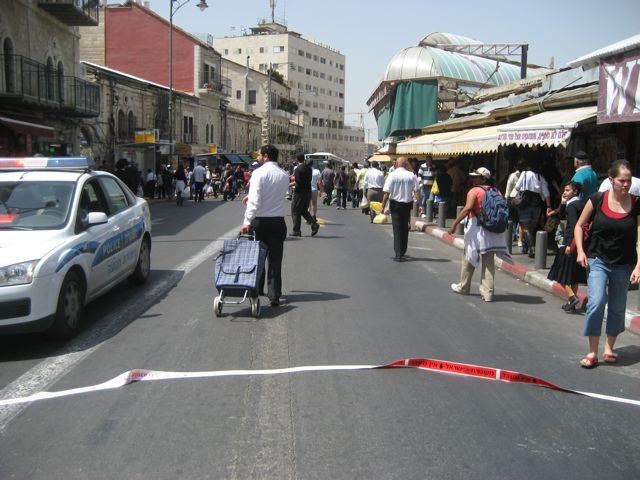 Now lets check out what caused all this (besides the real threat to Israelis by Palestinian terrorists)