Traveling Blueberries: 30 Observations From My US Trip
|
Not being in the US for almost three years it was great to recently spend time with family and friends. I also made some interesting observations along the way: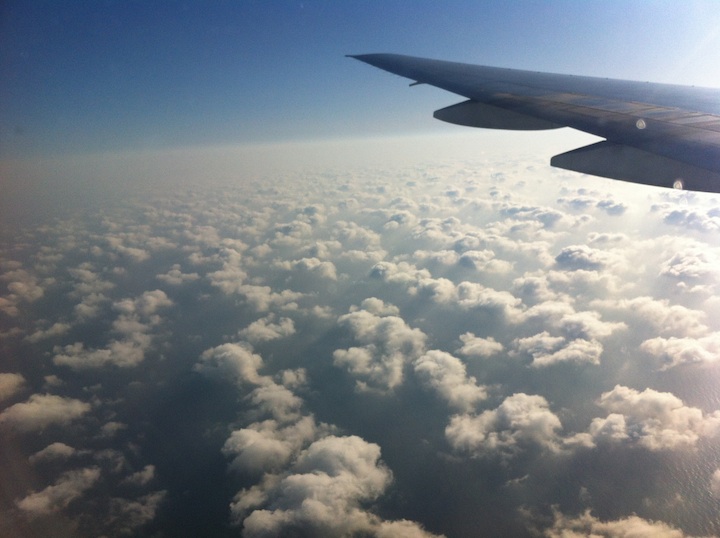 El Al is basically an extension of Israel providing a slow transition into the outside world where being Israeli can be annoying to a lot of people.
US homeland security officials aren't thorough. How do I know? When entering Newark they didn't realize our passports weren't even signed (we forgot to sign them and it wasn't till we boarded a New York bound plane from Boston that the clerk noticed).
Boston and New York feel different on rainy days.
Jews are proud of their brethren in America's pastime. 
The Boston's Children Museum is awesome and their staff very accommodating, especially when you show up with a bunch of luggage from an international flight. I just didn't fully understand the family bathroom by the jamboree. Oh, you can also be digested and spit out….
You never know who you're going to meet at The Milk Street Cafe.
You don't have appreciation for subway elevators until you have kids.
Blueberries are everywhere.
Whole Foods is just as expensive as it used to be and it's still terrible at hiding it. 
Wash your fruits and vegetables from Whole Foods before eating. At least that's what the cashier said when he realized we started gobbling up the blueberries before he rung us up. "What's going to happen to us," I asked. "If nothing happened already, don't worry…" he answered.
Boston public transportation is not bad but the 'B' on the Green Line is slow.
Winthrop beach where i grew up (I was a crustacean for many years) is rockier than ever ….….and the little white bus that meanders through town has the most expressive 'stop requested' alert ever made by man.
 The Boston MBTA teaches hate by allowing billboards with completely untrue statistics about what it claims Israel does to Palestinians. Go MBTA! You are educating an entirely new generation of hate mongers.
Apparently, duck tape is America's most useful tool. 
You can order live lobsters for your flight out of Boston.
Long Island railroad conductors are kid friendly….….LIR elevators are not. How do I know? Each time we exited one there was a strange man either drinking or adjusting his belt buckle.
The Manhattan Children's Museum is just ok.
Greatneck bus drivers are open minded. How do I know? Mine said since you're from out of town pay what you have.
Dry cleaning stores in NY proved you can be both eco-friendly and furry.
Old Navy plays loud music so don't try to bring you're sleeping child shopping.
Some New Yorkers are rude when boarding an airplane and you're holding up the line trying to close a stroller.
Our airline steward(ess) to Florida didn't enjoy our changing a diaper by his take off and landing seat. He felt the need to tell us it was against regulation even though the bathroom was occupied and a stewardess told us to hurry up and use the floor because we were going to land.
Florida is hot, sticky, and the perfect place for amphibian Americans. It's also generous to children…. 
Upon leaving Newark Airport a border control officer was waiting by the gate and asked us if we are carrying a lot of cash. I said I just used my last 20 to buy a bottle of bourbon. His serious demeanor suddenly fell apart and he smiled like one of the boys.
There were so many kids on our El Al flight back to Israel it was like a Gan in the air.